TOPOTEK Statement: Termination of labor relations with Michelle Cao ( Chinese Name: Cao Qiuhua)
Wednesday, 12 July 2023

1

903

0
During the tenure, Michelle Cao as an employee of TOPOTEK, took advantage of her position and without the company's knowledge, registered TOPOTEK's trademark on Apr 7, 2023 (Registration number 70755296). In addition, she changed her old company name Beijing Xingkun Information technology consulting Co., Ltd., to Beijing Topotek Avionics Technology Co., Ltd. This name is very similar to our Topotek (Beijing) Technology Co., Ltd.. Without our company knowing, repeatedly publicized her company as a brother company of TOPOTEK, which caused big loss to our company's brand image and also serious violated our company's regulations.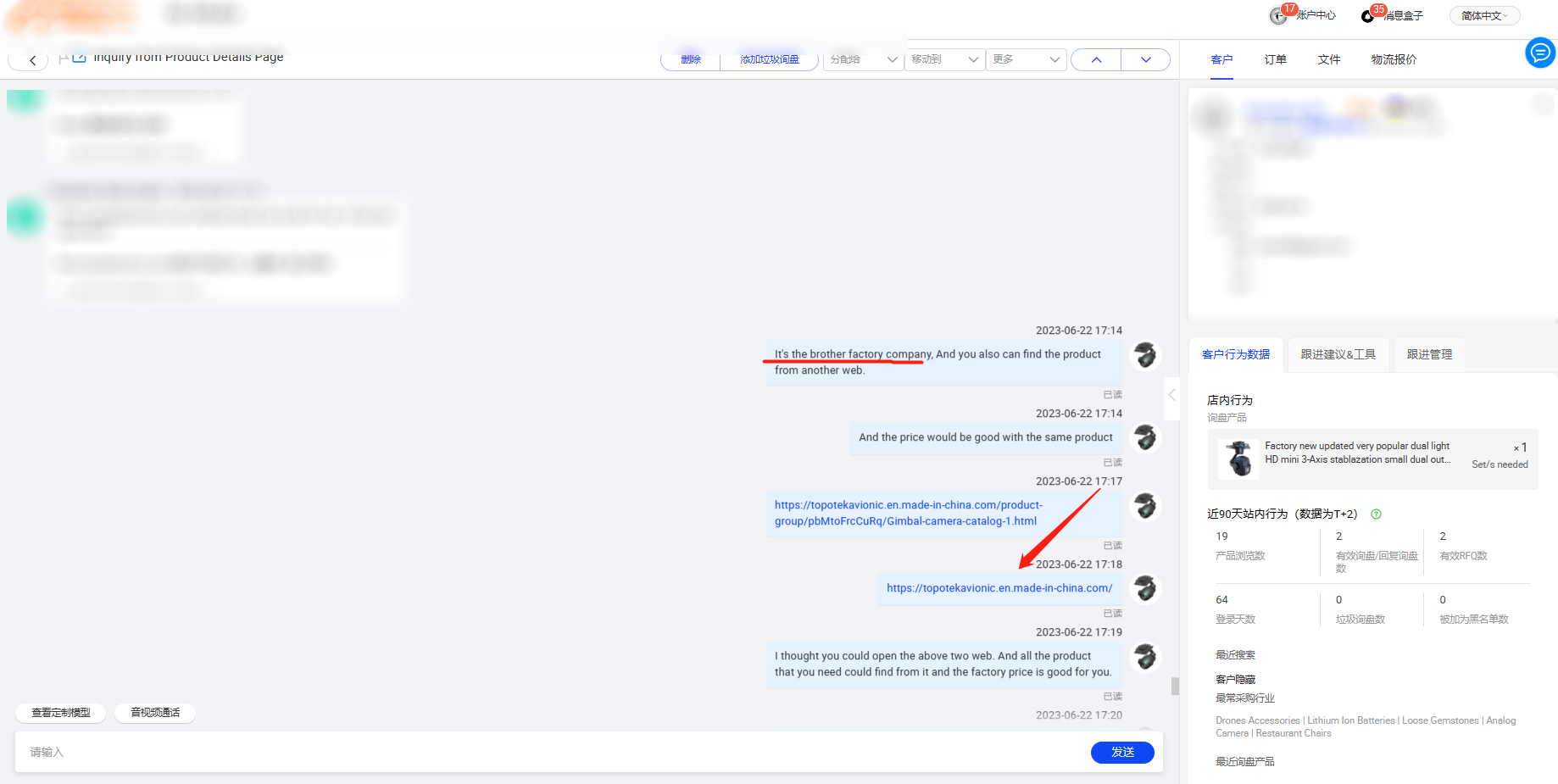 Subsequently, she opened an account on Made in China under the name of Beijing Topotek Avionies Technology Co., Ltd. and paid as a Gold Medal Member. She created a website that embezzled our company's brand and logo, and even illegally sold our company's products to clients without Topotek knowledge, guide customers to transfer money to her company.
Moreover, Michelle embezzled news and photos from TOPOTEK's UAV exhibition and displayed them on the website of Topotek Avionics for false promotion.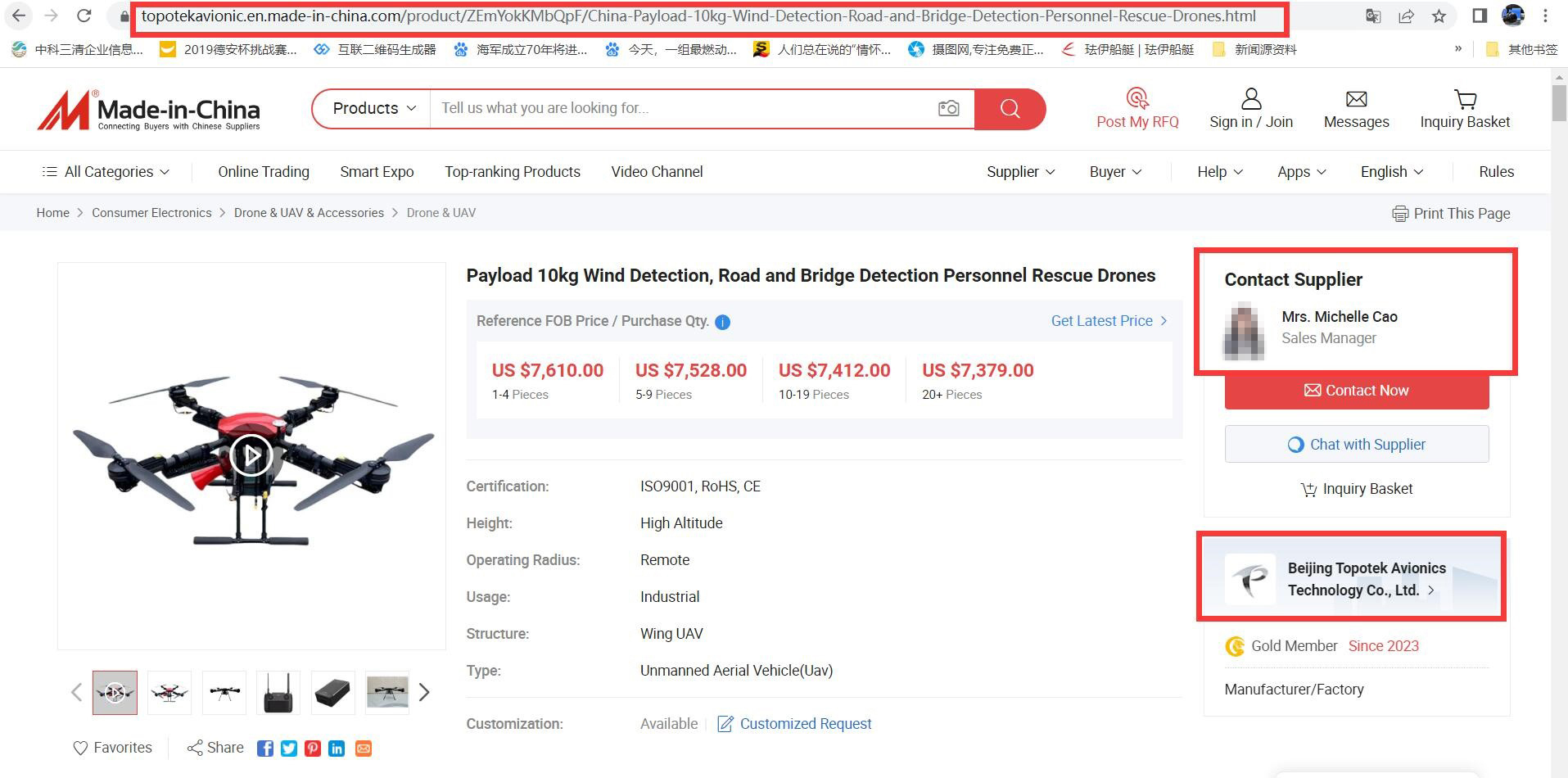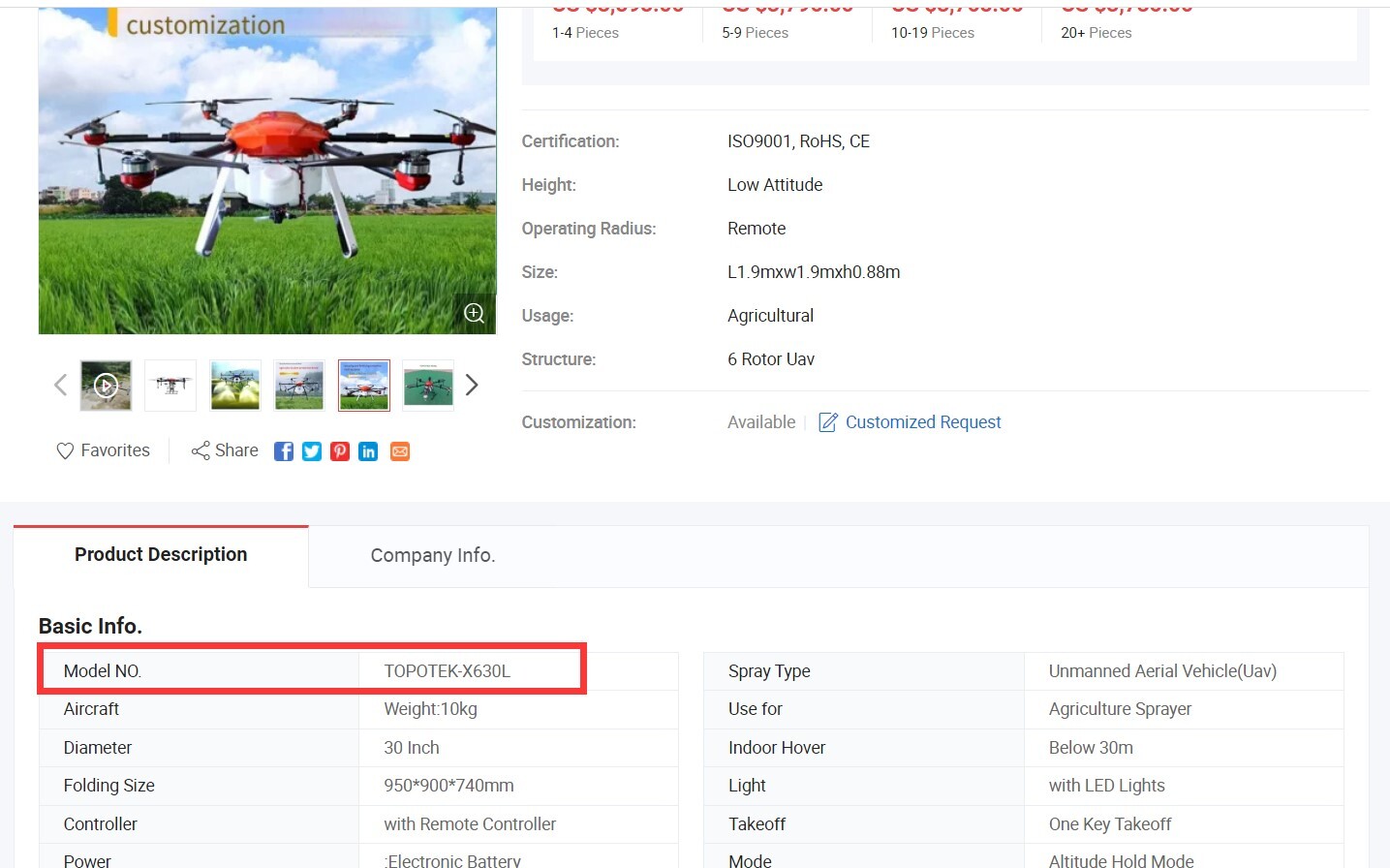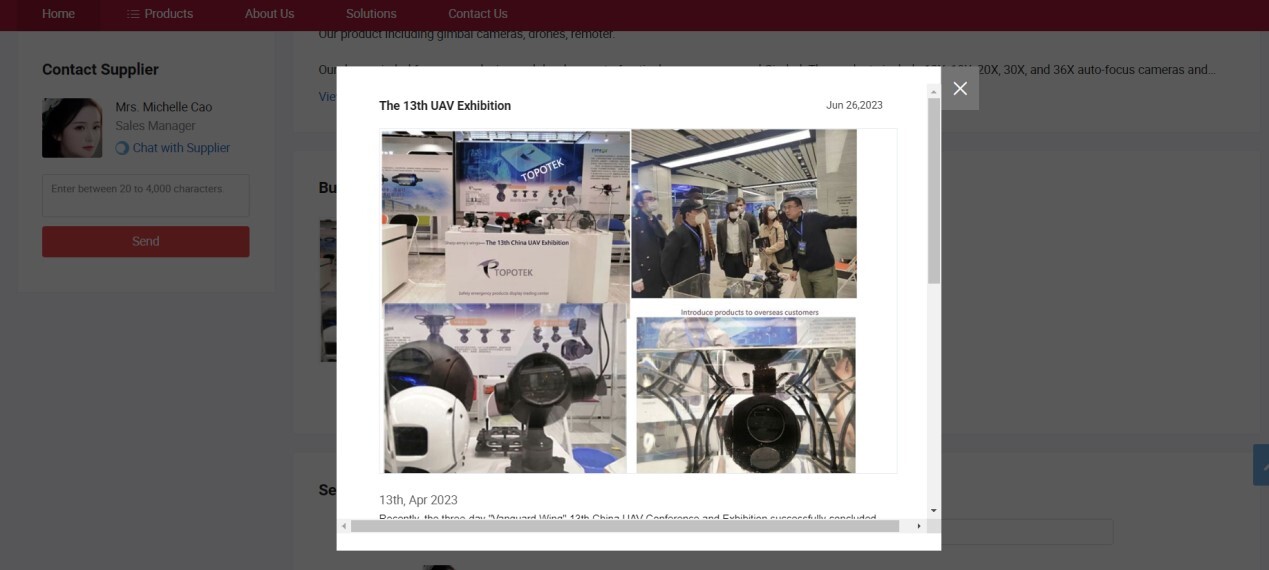 During her tenure, Michelle embezzled the name of TOPOTEK and collaborated with other company, she also privately traded other products used TOPOTEK brand, seriously damaging the brand image of TOPOTEK company and damaging the rights & interests of other companies. In view of this, here our company has made the following announcement:
1. Michelle and her company are not allowed to sell products of TOPOTEK in any location (online, offline, domestic, or foreign);
2. Michelle should immediately stop her infringement behavior and remove the products of TOPOTEK, and can not use all promotional resources of TOPOTEK, including but not limited various product display videos and documents, as well as various promotional videos and documents.
3. Michelle's behavior is her personal behavior. Without the knowledge of TOPOTEK, she sold products and images from other companies and marked them with the TOPOTEK brand. This operation is not related to TOPOTEK, and our company does not assume any responsibility for these products. If any clients suffer losses and need assistance and proof materials from TOPOTEK, clients can contact us;
4. In order to eliminate the relationship between Topology and Michelle and her company, and to avoid misleading company clients, all shipments and flows of TOPOTEK shall not be related to Michelle and her Beijing Topotek Avionics Technology Company. For any transactions are related to Michelle and her company,TOPOTEK has the right to stop supply.
5. For products purchased from Michelle and her company, TOPOTEK will not provide any services, including but not limited to delivery, product support, technical support, repairing, refund and other services.
6. TOPOTEK reserves the right to hold Michelle and her company legally responsible.
Topotek (Beijing) Technology Co., Ltd.
Date: 2023/07/12